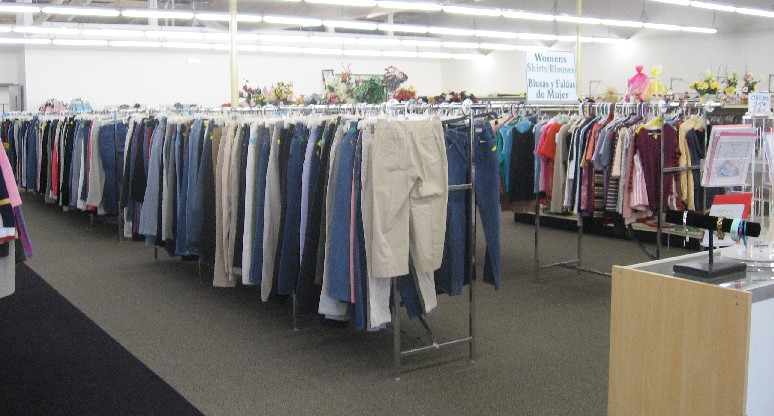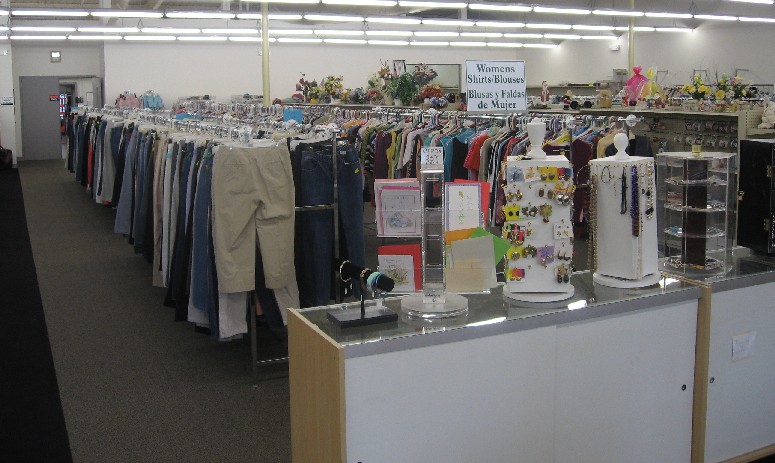 Inside Store and Jewelry Department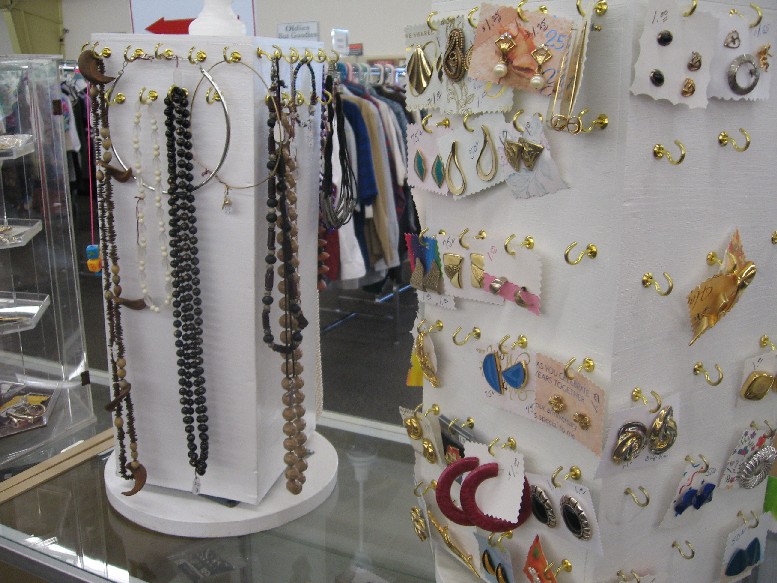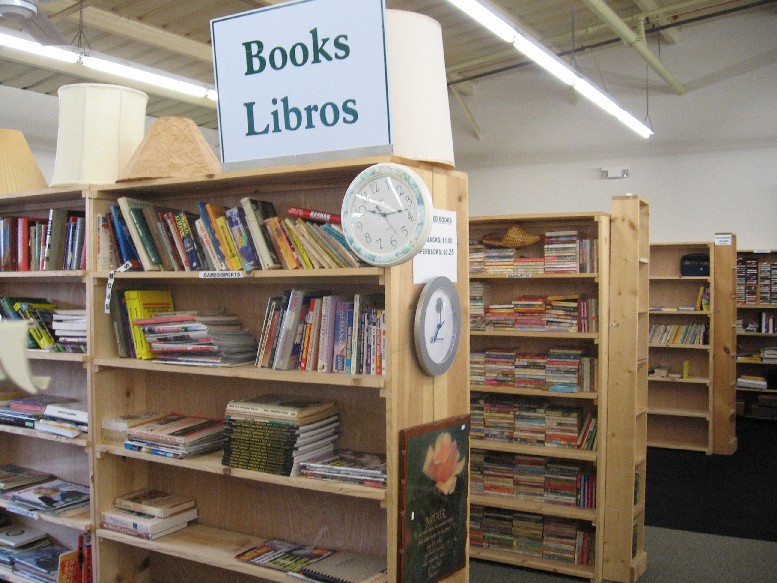 Book Department – Paperbacks, hardbacks, Children's books, cookbooks, and magazines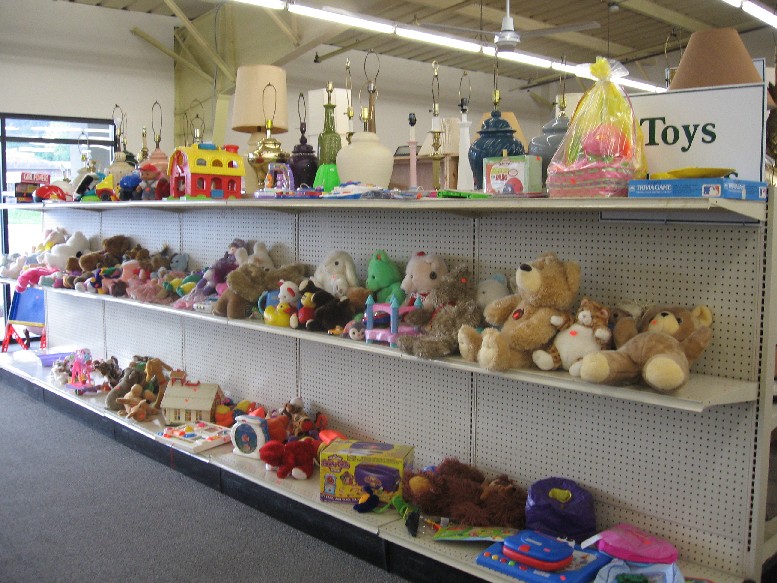 Toy Department – Stuffed animals, dolls, games, puzzles, mechanical toys, etc.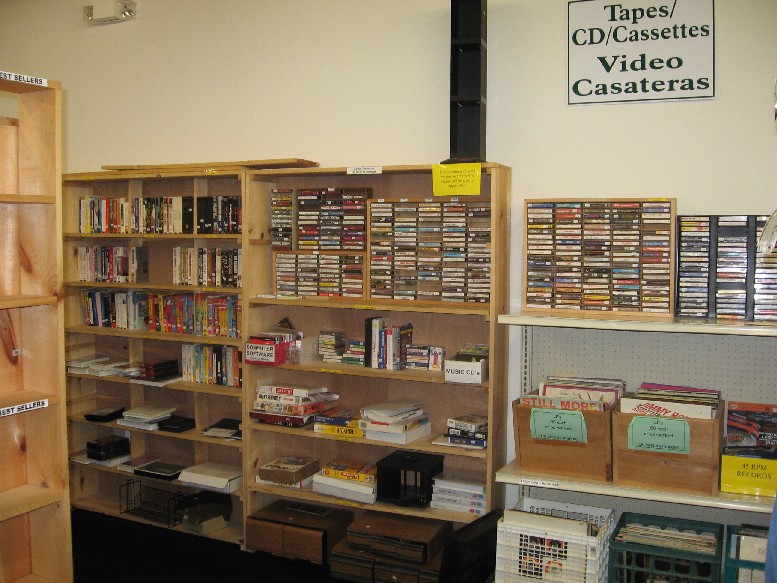 Entertainment Department – Videos, CDs, DVDs, Cassette tapes, Records, Computer Software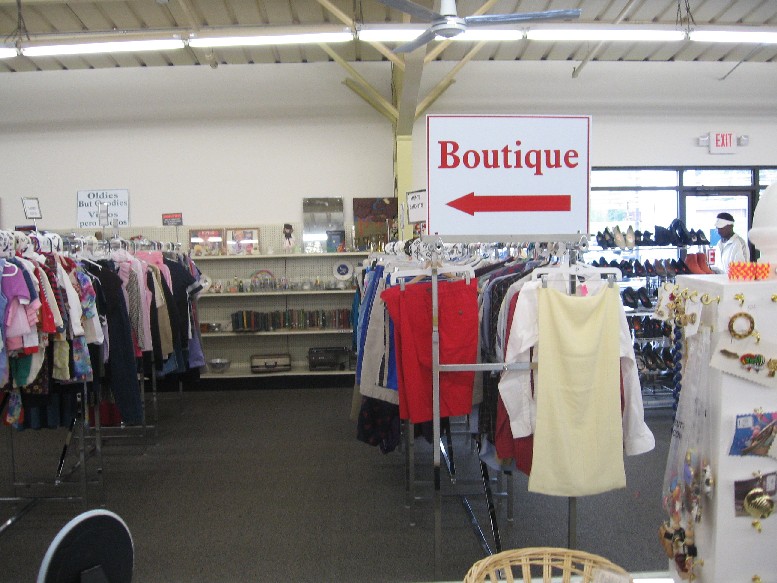 Boutique – with new and nearly new merchandise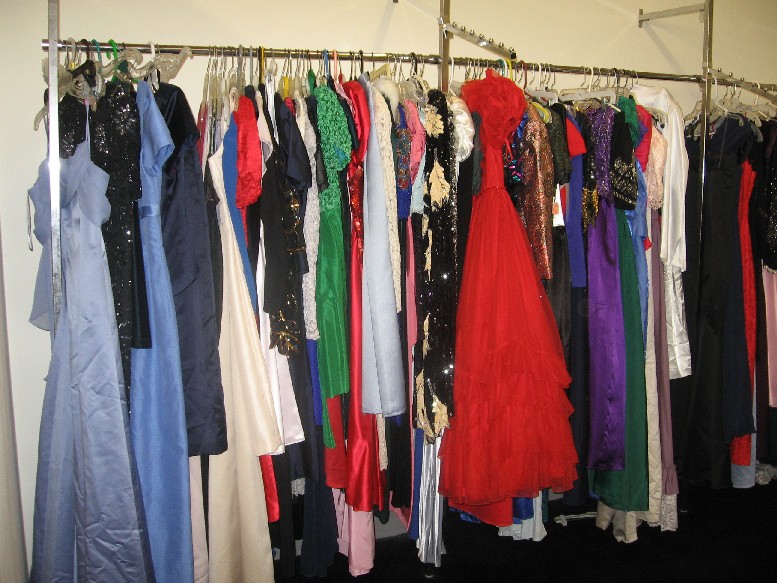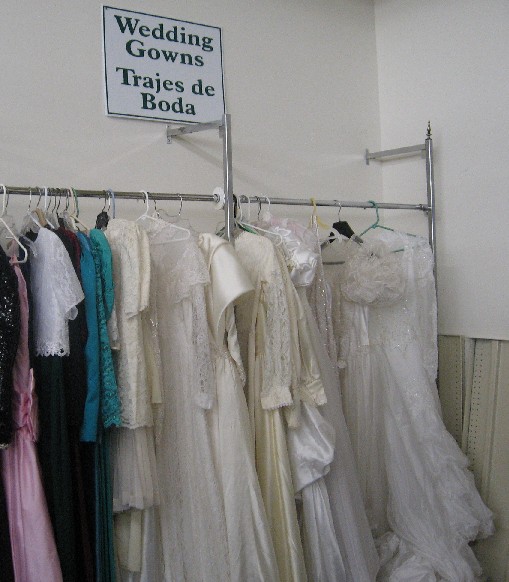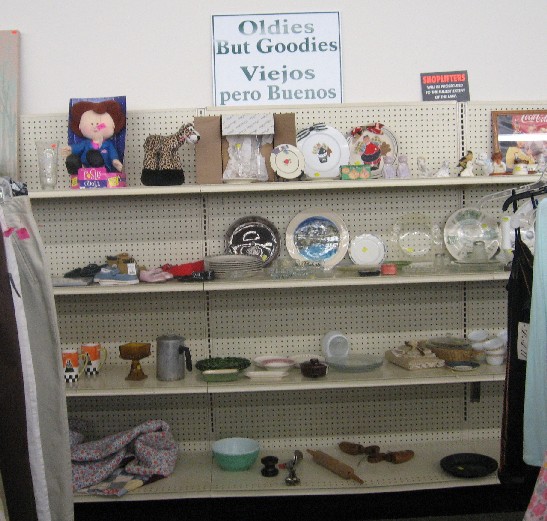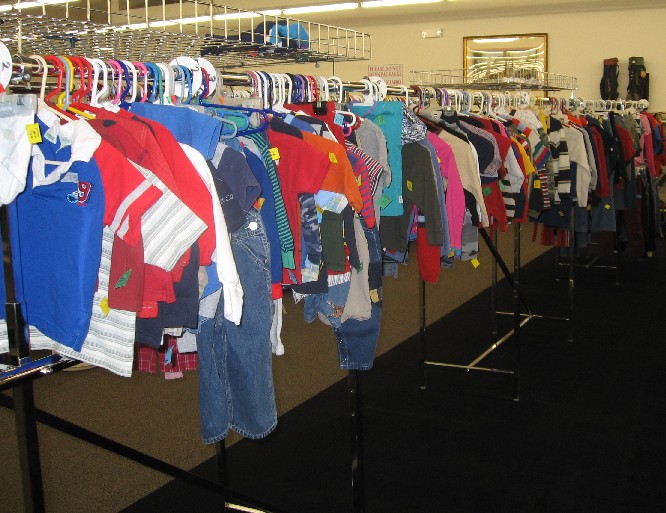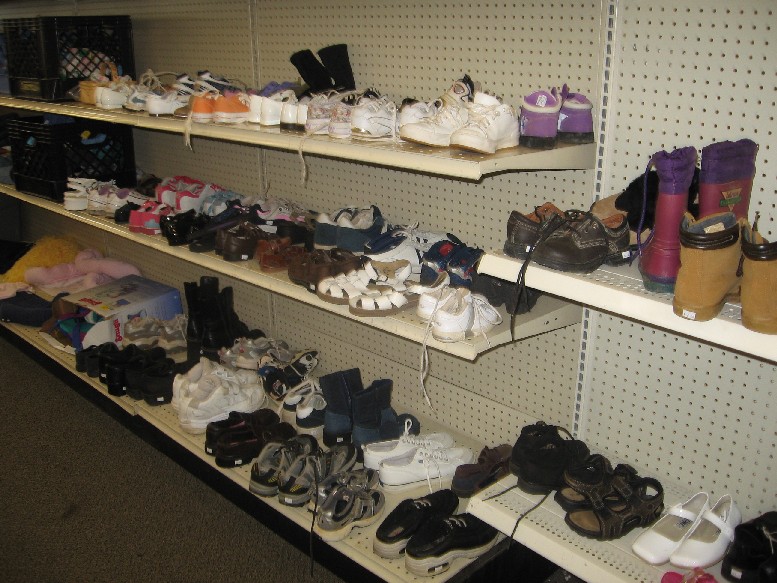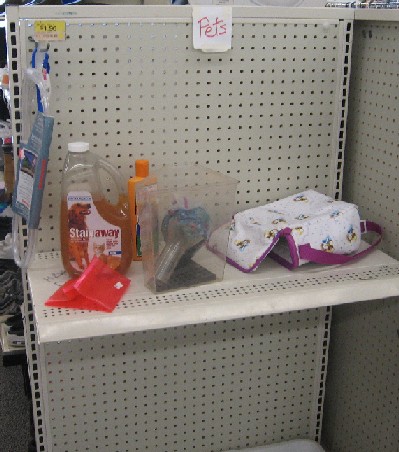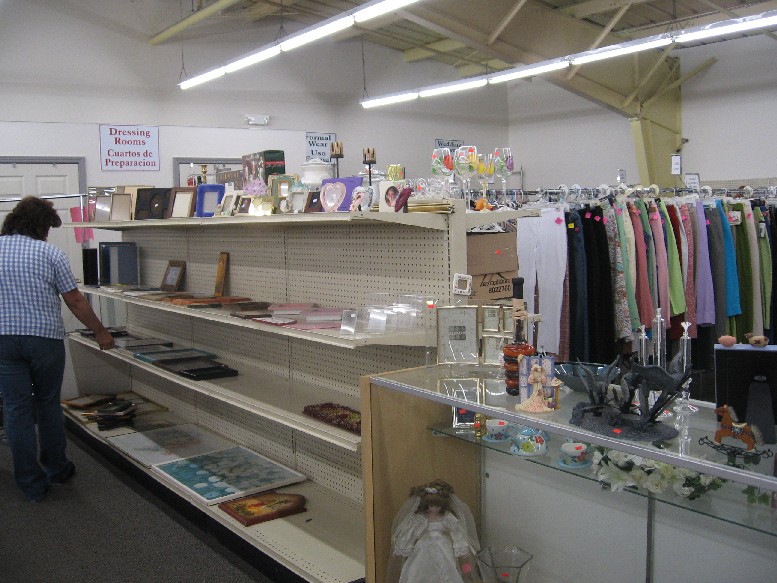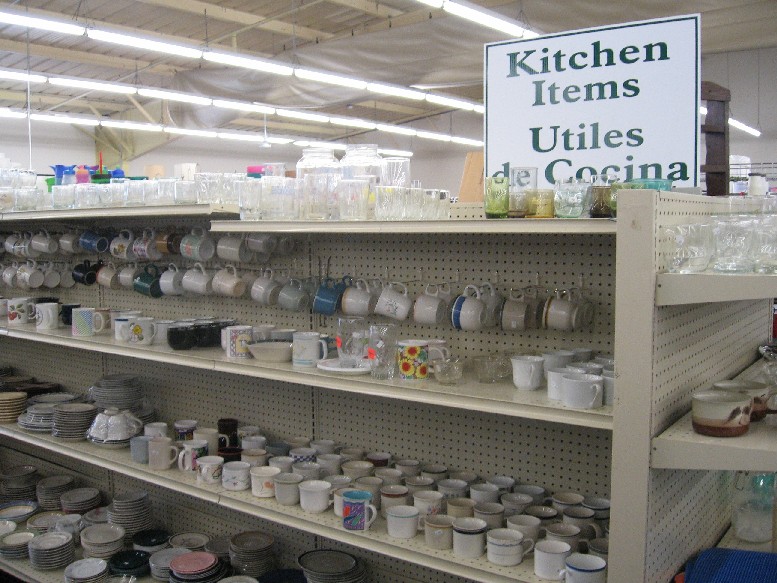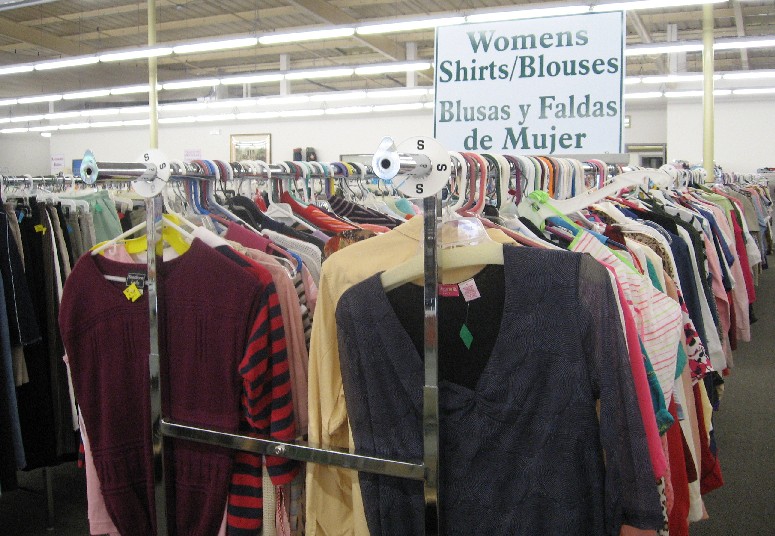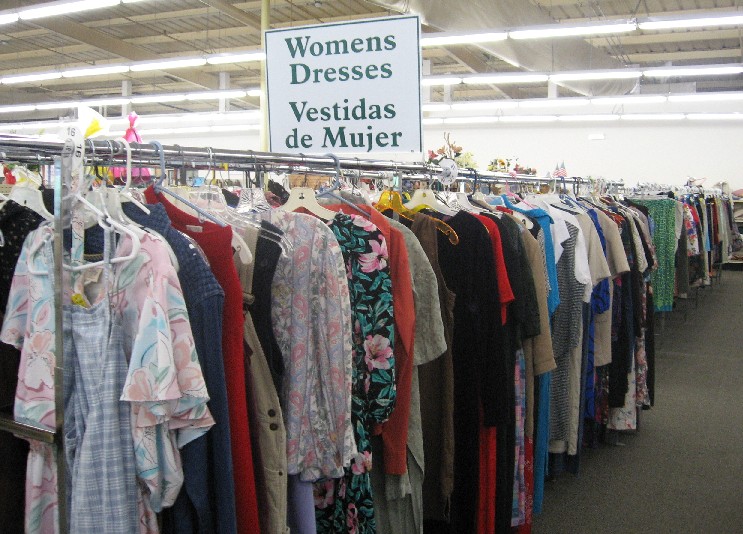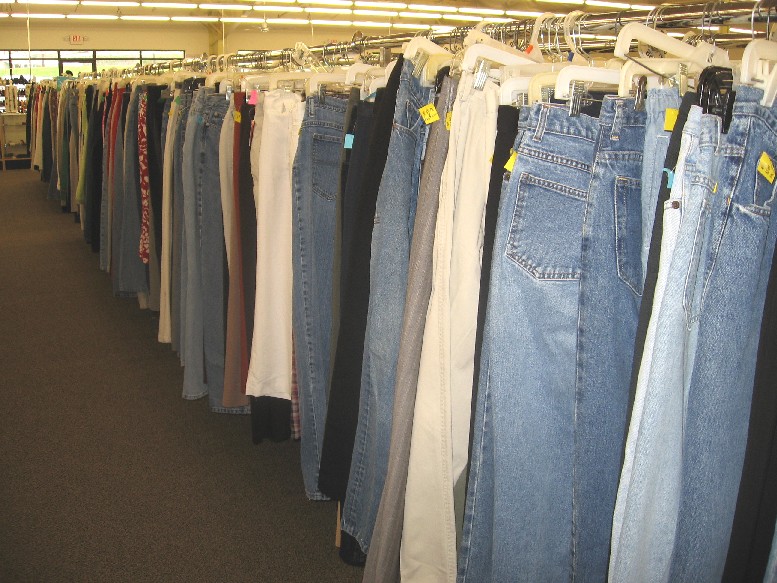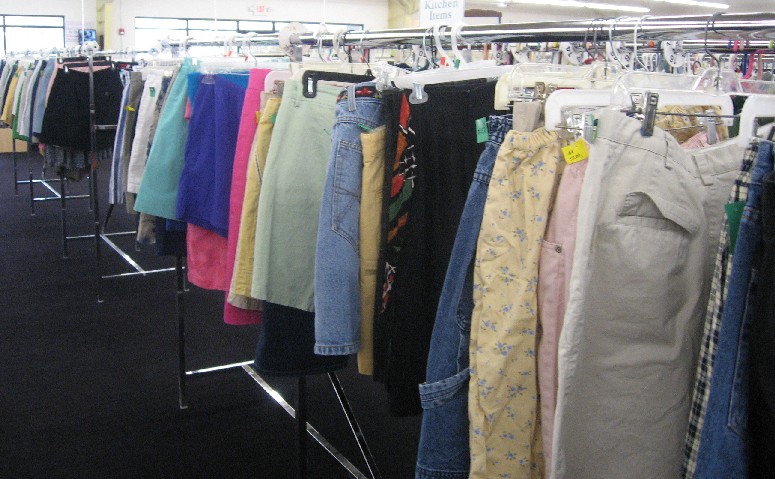 Ladies' Seasonal Clothing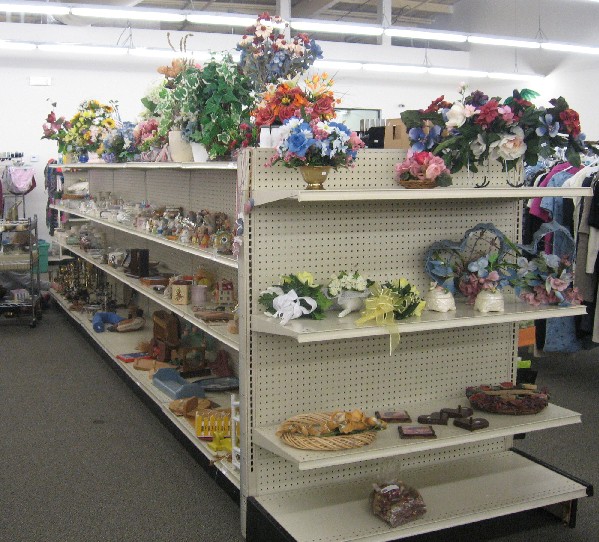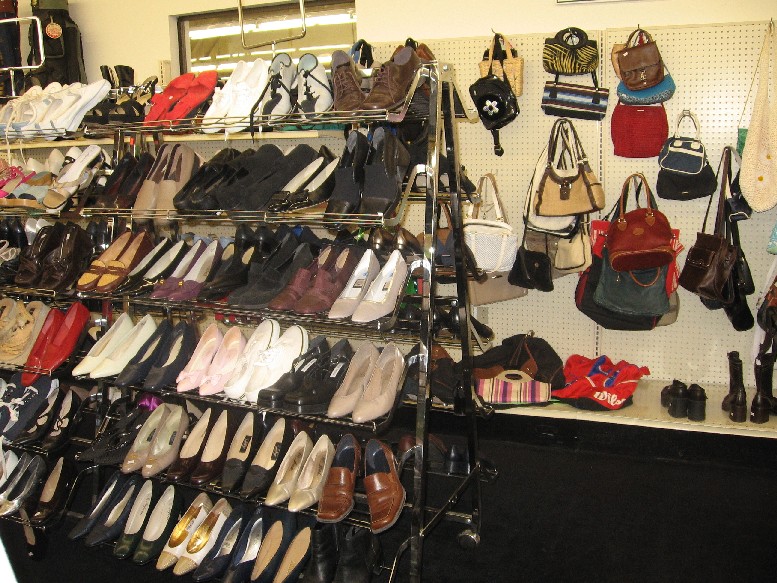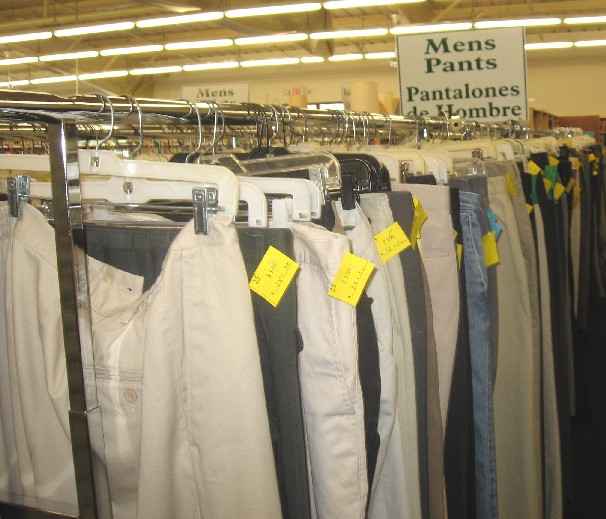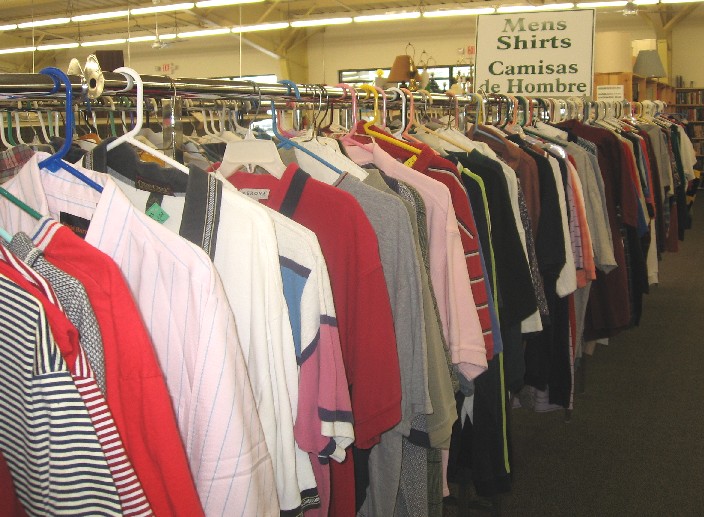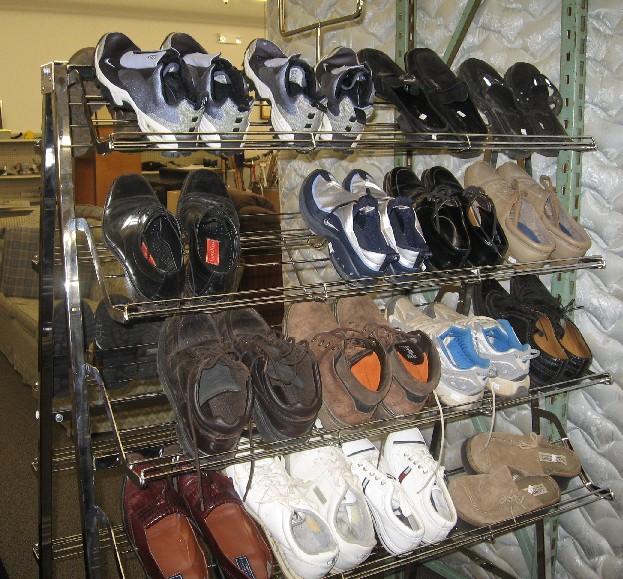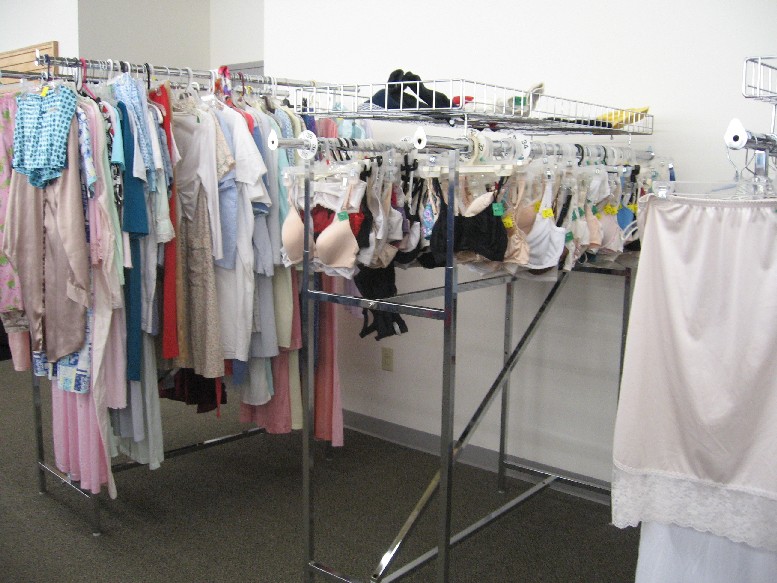 Ladies' Lingerie and Undergarments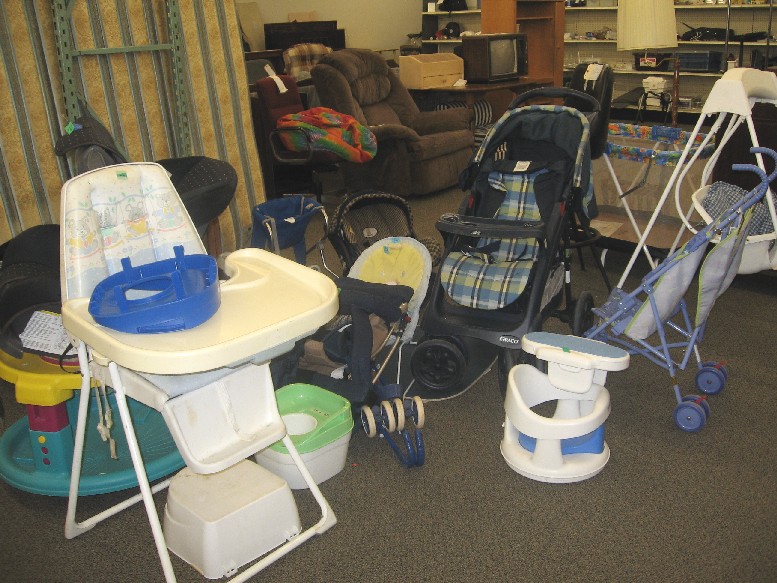 Baby Furniture and Accessories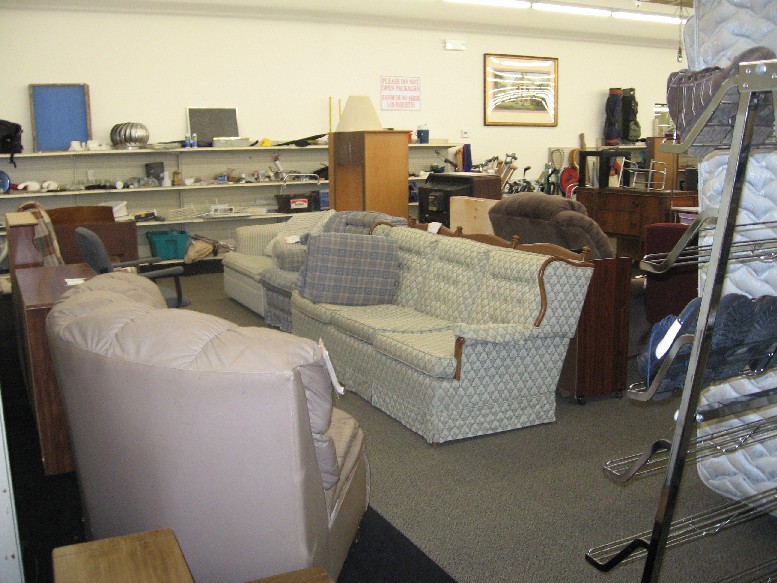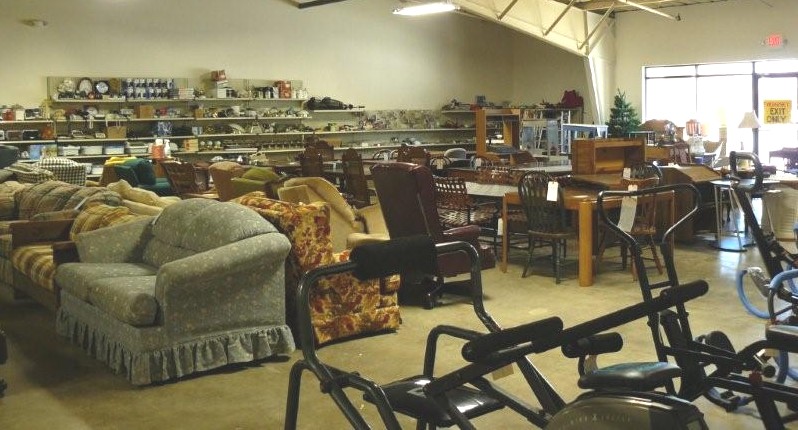 Furniture and Exercise Equipment
(In Warehouse Annex)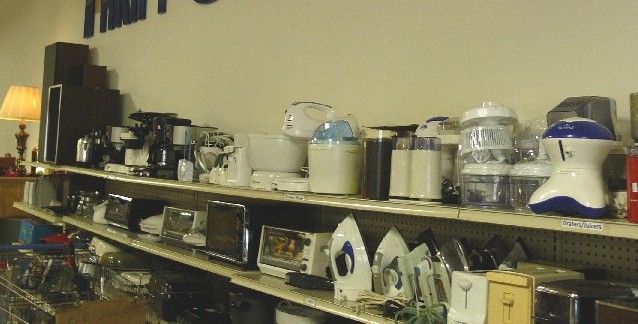 Small Appliances
(In Warehouse Annex)

Lamps – In Warehouse Annex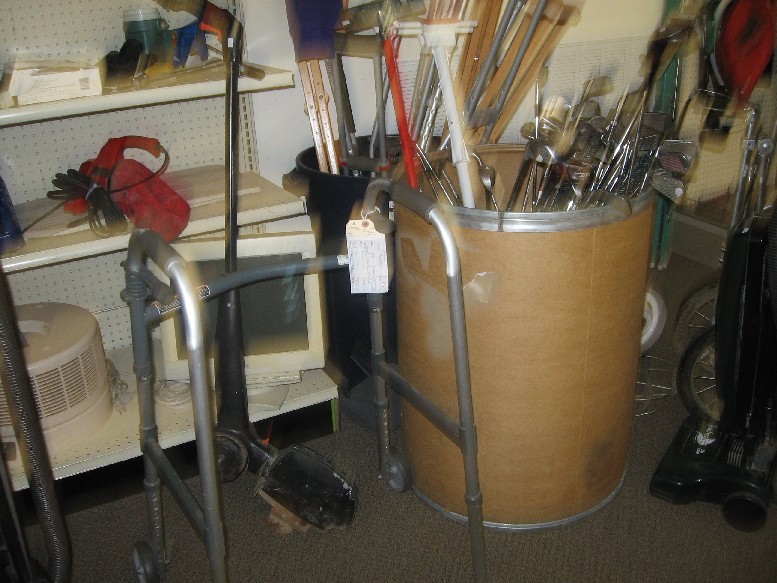 Items for the Handicapped – walkers, walking sticks, etc.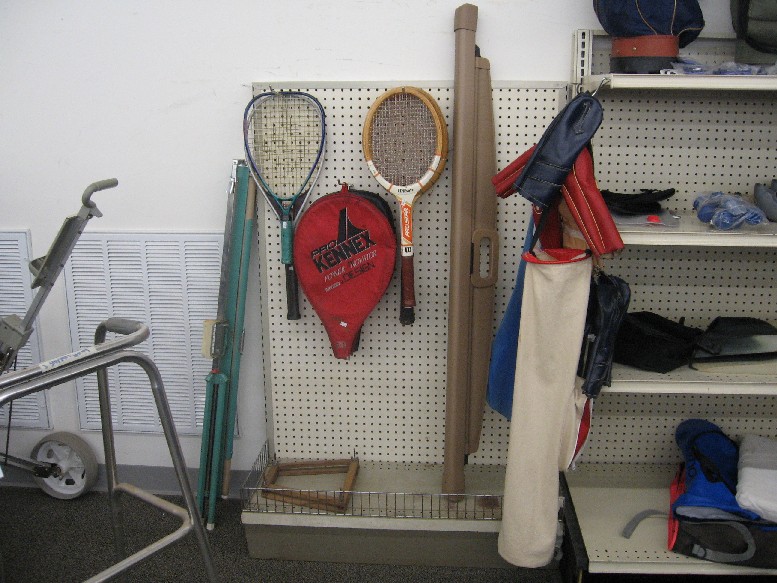 Sporting Goods – Golf clubs, tennis racquets, etc.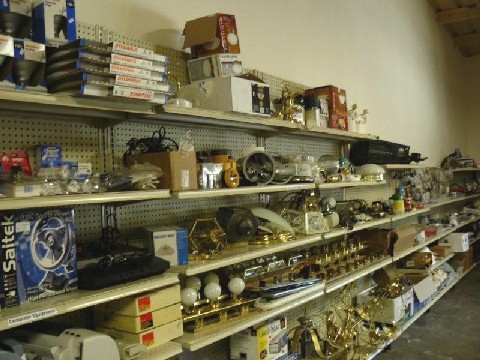 Fixtures – In Warehouse Annex